THE STORY
When Paul Moore was appointed to the top executive position of Head of Risk for Britain's fastest-growing bank, he believed he would be able to retire at 50.
The married father-of-three was hand-picked to ensure newly merged Halifax Bank of Scotland (HBOS) would realise its multi-billion-pound expansion plan.
For a year all went well. Then Paul uncovered wrongdoing on an industrial scale and his hopes for the future unravelled in devastating fashion. Instead of acting on his warnings, the HBOS Chief Executive Officer fired Paul and the financial community closed ranks to blackball him for good from the industry.
Addiction, deep depression and marriage problems were direct consequences of the bank's actions and at times, Paul wished only to be dead.
When the banking crisis of 2008 hit worldwide, Paul's predictions became spectacularly true as HBOS collapsed, almost bringing down the entire financial system with it. His "explosive" evidence to the UK House of Commons Treasury Select Committee into what happened, sent shockwaves to the very top of the British Establishment and caused a global media frenzy.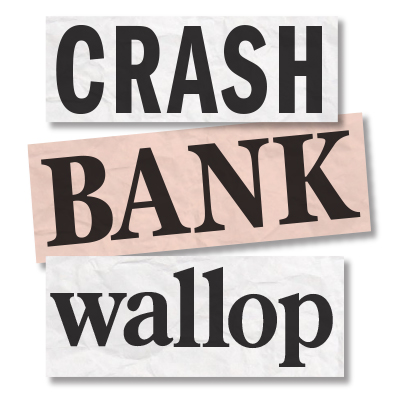 Crash Bank Wallop by 'HBOS Whistleblower' Paul Moore, is a truly unique insider's story of a disaster waiting to happen. Paul explains how he sacrificed his lucrative career to expose the truth and his powerful memoirs give shocking insight into the existence and prevalence of breathtaking corporate greed and arrogance, which operates at the expense of millions of people. Yet… Paul's story does not end there.
Paul offers simple, sensible solutions to solve austerity and the world's woes. Through a grass-roots force for change, he hopes to make finance fair for all. The battle for truth and justice is where Paul's current tale ends, which is soon to be continued in his follow-up book that addresses the question: "democracy, capitalism and freedom in crisis – where shall we go from here?" Paul sums up his experience: "At the start it seemed like a disaster but, in the end, it's been Amazing Grace."
The Crash! Bank! Wallop! book will be available soon. Meanwhile, please follow us on twitter and Facebook for the latest news.